We are thrilled to celebrate the fabulous accomplishments and bright futures of some of our newest college graduates and Omega Phi Alpha alumni.
Celicia A Quiroz (Alpha Alpha)
Cecilia is graduating from Northern Arizona University with a Bachelor of Social Work degree with minors in Sociology and Psychology. Beginning this summer, Cecilia will be attending the Advanced Standing Masters of Social Work program at Arizona State University.
My favorite experience in OPhiA was meeting my amazing big and then meeting my amazing little. I love my sorority family and how supportive the Alpha Alpha chapter has been.
Bethany Stewart (Alpha Rho)
Bethany is graduating from Virginia Tech with a Bachelor of Arts in History with minors in Leadership & Social Change and War & Society. She plans on attending graduate school at Virginia Tech (fully funded) and earning a Masters in History with a graduate certificate in Public History.
OPhiA helped Bethany find her group in college; they accepted her for the good and the bad and became some of her closest friends.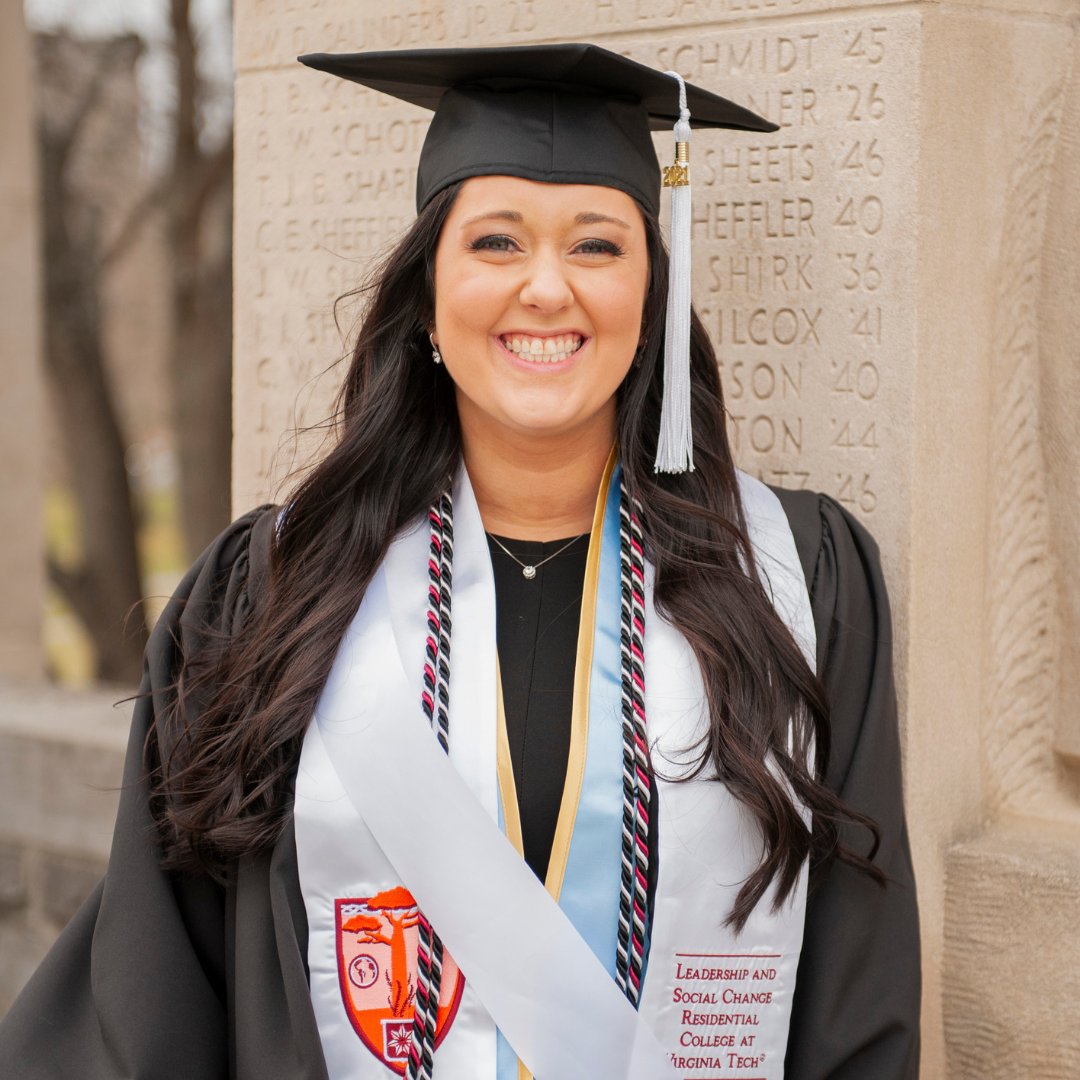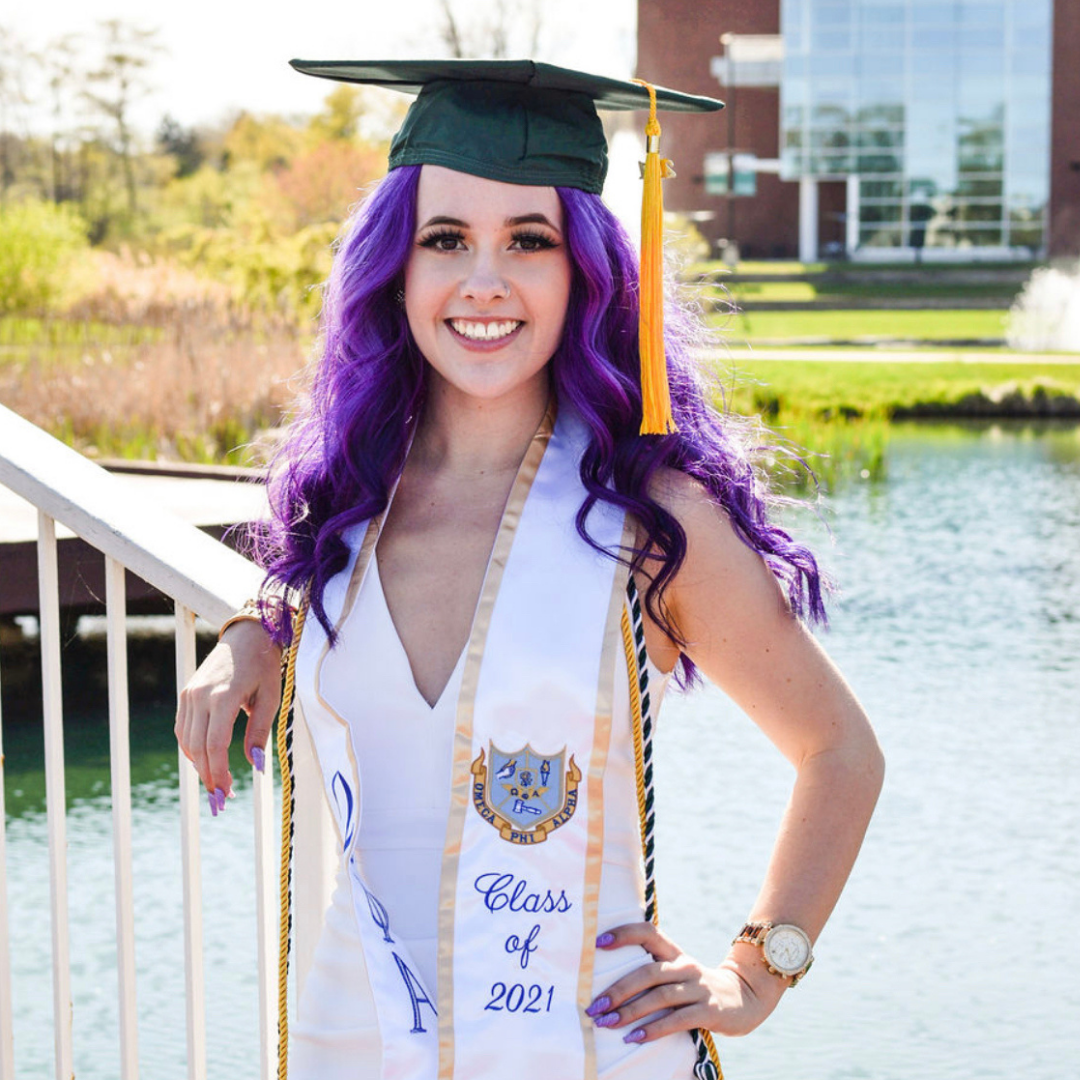 Kennedy Dixon (Gamma)
Kennedy is receiving a Bachelor of Science in Public Health with a minor in Human Biology from Eastern Michigan University. Cassidy will be moving to the west side of Michigan in a few weeks to attend graduate school this fall at Grand Valley State University where she will be studying epidemiology and going for her Master of Public Health.
In her time with Gamma Chapter, Cassidy served as service director for one year and then president for two years. She also served as a voting delegate for Gamma Chapter at Convention 2018 in Virginia.
OPhiA has changed me in the best ways and helped me become more of the person I always wanted to be. I've grown so much as a leader, a professional, and person as a whole through my time in Gamma Chapter. OPhiA brought me some of the best friends I've ever had, and some of the best memories and experiences.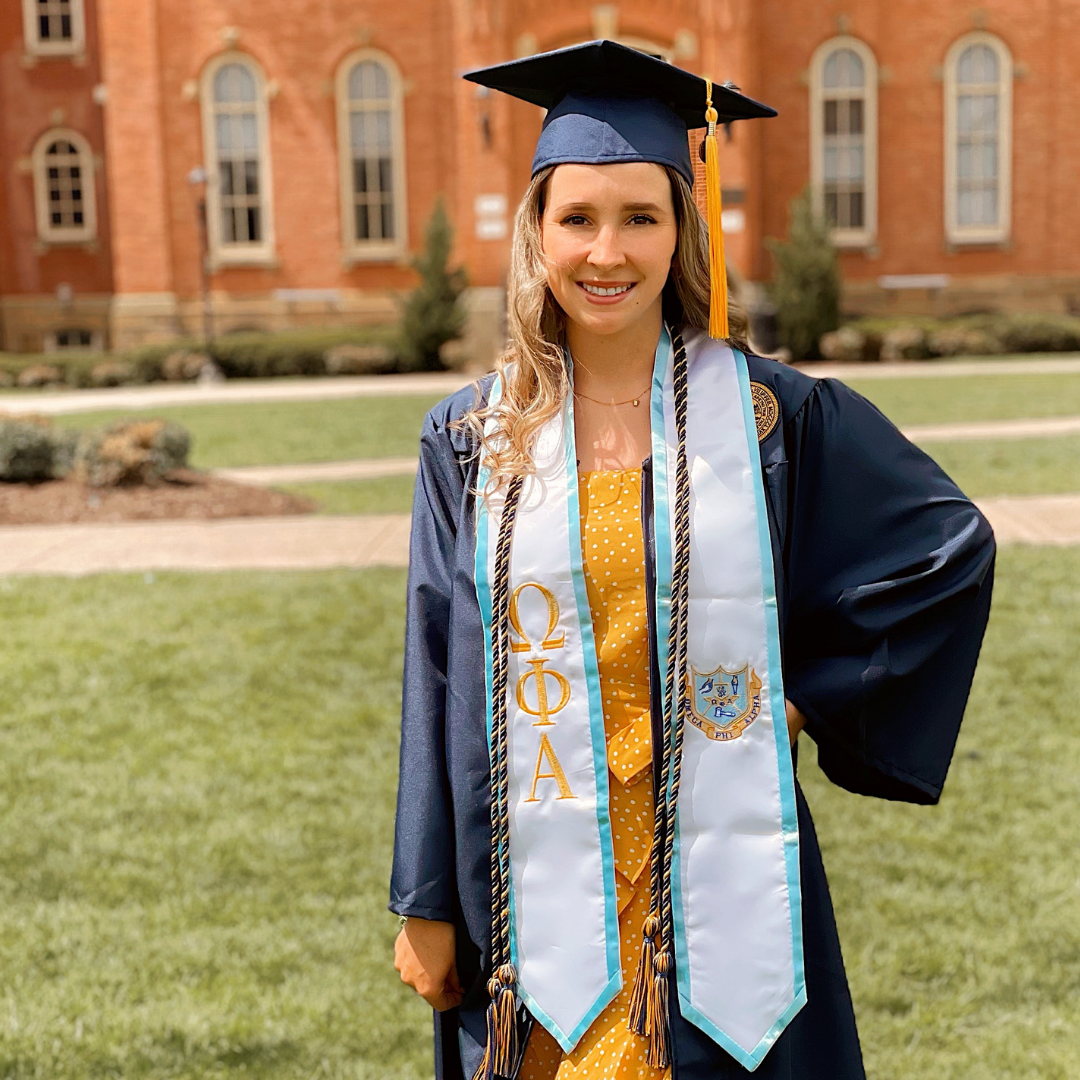 Amanda Amsdell (Alpha Pi)
Amanda will graduate from West Virginia University with a Bachelor of Science in Biology. She'lll be applying to optometry schools this summer and taking the next year off to work on pursuing a private pilot's license. OPhiA has given Amanda some of her best college memories and best friends. Being chapter president this past year taught her so many useful life skills and it is an experience she will hold close to her heart.