Information for Parents and Family
The college years are an important time for young women to learn about the world and about themselves. They will try new things, make new friends and carve a path for the rest of their lives. It may be difficult to let them go, but you trust they have the judgment to make the best decisions they can.
Despite other perceptions, sororities are not about parties and excluding people. They are about discovering what is special about each member, and helping her find a safe, supportive niche within campus life. Because Omega Phi Alpha is a service sorority, the main focus is on helping people.
Omega Phi Alpha's membership policies are very inclusive, resulting in a sisterhood rich in diversity. Dues are affordable, and OPA is committed to supporting scholastic success as the top priority. And Omega Phi Alpha does not allow alcohol to be served at any sorority activity.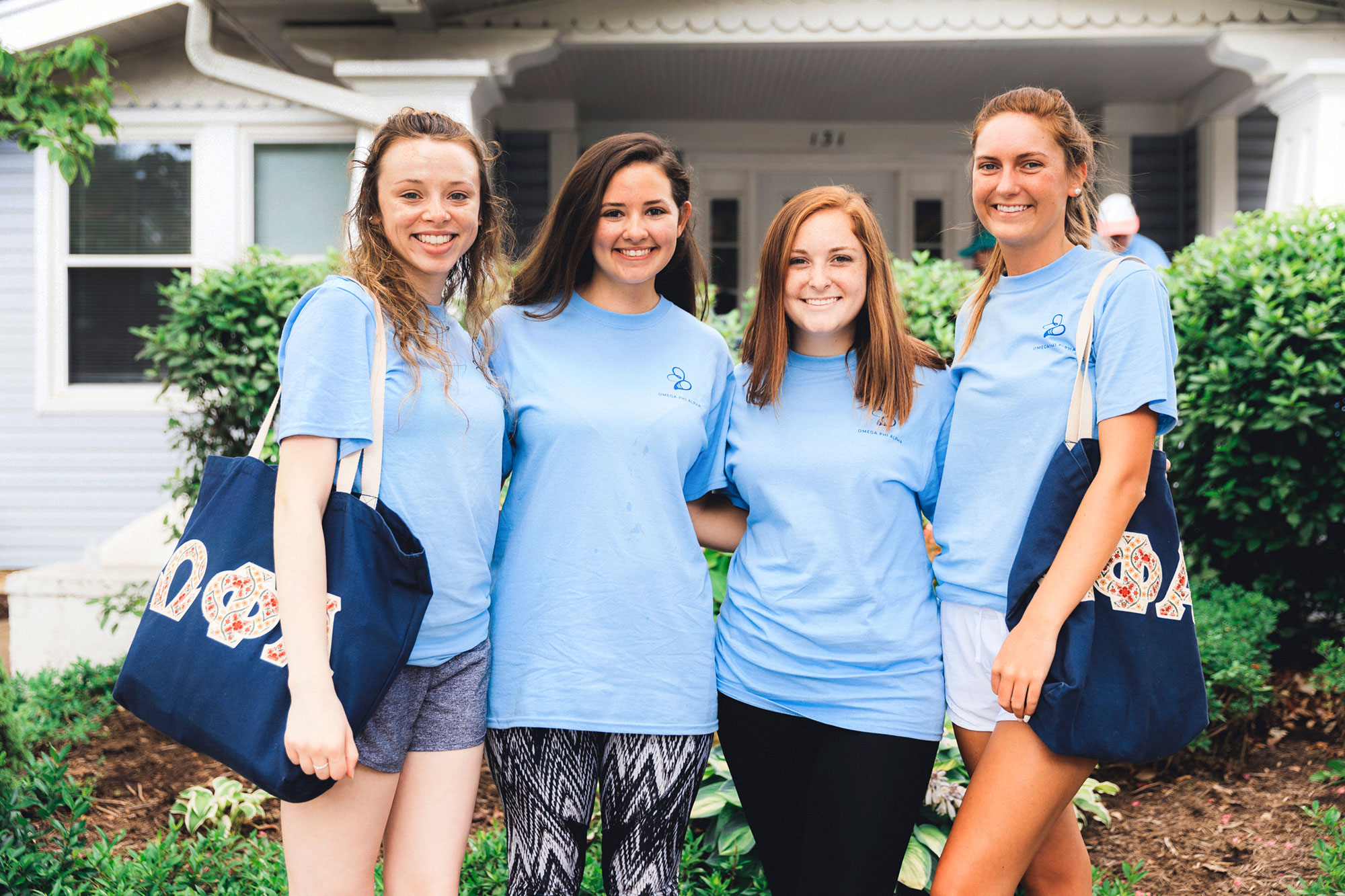 When a college student becomes an Omega Phi Alpha sister, she becomes a member for life. OPA's goal is to help each member discover and nurture her true talents—in the classroom, in her personal life, in the sorority, and ultimately in her post-collegiate life.
Why I Chose Service
Take a moment to read why one sister chose Omega Phi Alpha.
Omega Phi Alpha has opened many doors of opportunity for me. It has provided me a community that I love to be apart of, one that values making a difference through community efforts.
I love Omega Phi Alpha because it further ignited my passion for service through service projects during my life as an active and alum.
I love Omega Phi Alpha for so many reasons. The service opportunities were definitely the initial draw, but as I have grown and life changed, I have come to value the sisterhood above all. I have always found support when I needed it.