Huge congrats to this group of 2021 grads as they celebrate some amazing accomplishments and bright futures. Here's to some of our newest college graduates and Omega Phi Alpha alumni.
Cassidy Treanor (Alpha Rho)
Cassidy majored in Human Development and Mathematics, and she is pre-secondary math education. She will be attending graduate school at the New York Institute of Technology for a Masters degree in Secondary Math Education.
OPhiA provided Cassidy with life-long friends, and she will never forget all the amazing women and memories she made in her time at Virginia Tech.
I will never forget all of the amazing women and memories that I have made. I also had the honor of serving the Alpha Rho chapter as their president. It was an amazing opportunity that I will forever cherish.
Clare Sunderman (Alpha)
Clare received her Bachelor of Science in Chemistry with a specialization in Biochemistry and a minor in Neuroscience from Bowling Green State University. She is now headed to the University of Toledo to pursue a Doctorate in Experimental Therapeutics.
One of her favorite OPhiA memories was volunteering at the Girl Scout Expo in Toledo and dressing up as Princess Merida for the day because the Princess party place they hired cancelled on them.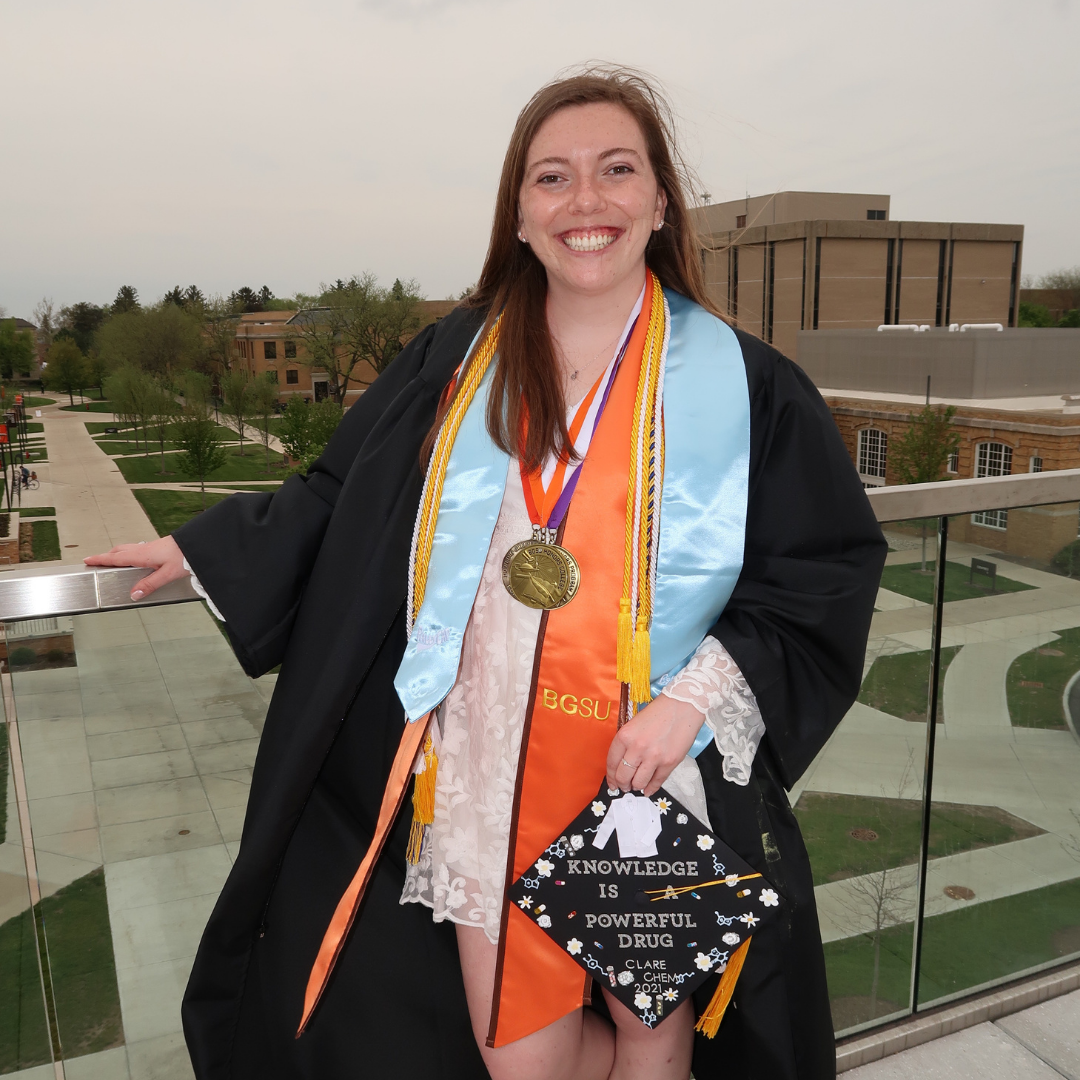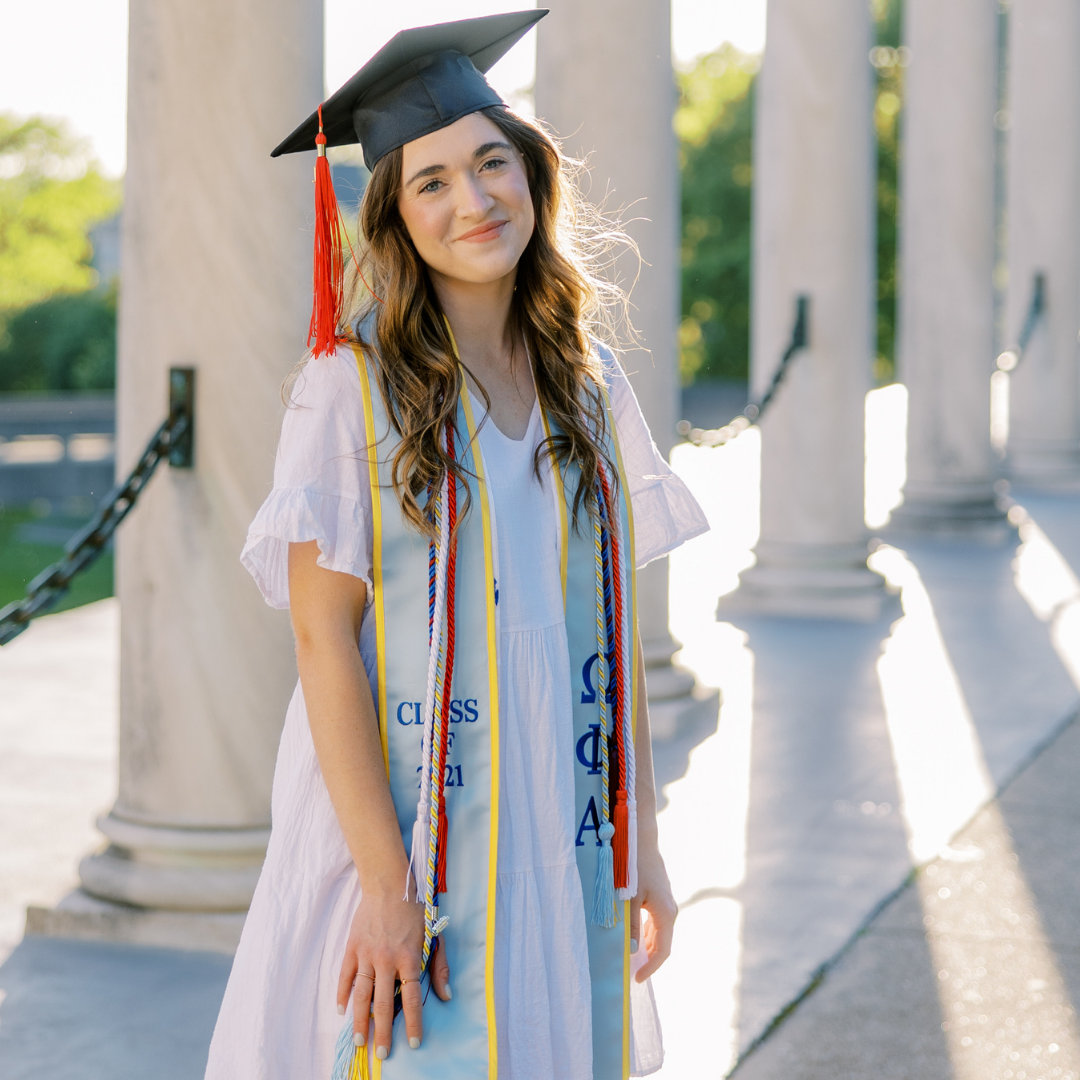 Julia Butler (Rho)
Julia is graduating from Western Kentucky University with a degree in Special and Elementary Education. She will be moving across the country to Denver, Colorado to be a 5th-grade teacher and climb lots of mountains! Julia's favorite memory in Omega Phi Alpha was first entering the sisterhood. She is going to miss the incredible women of Rho chapter but she is so excited to support them as an alumni!
This sisterhood brought me a family, a place to explore my potential as a leader, and an opportunity to serve those around me- locally and globally. Omega Phi Alpha formed me into the woman I am proud to be today!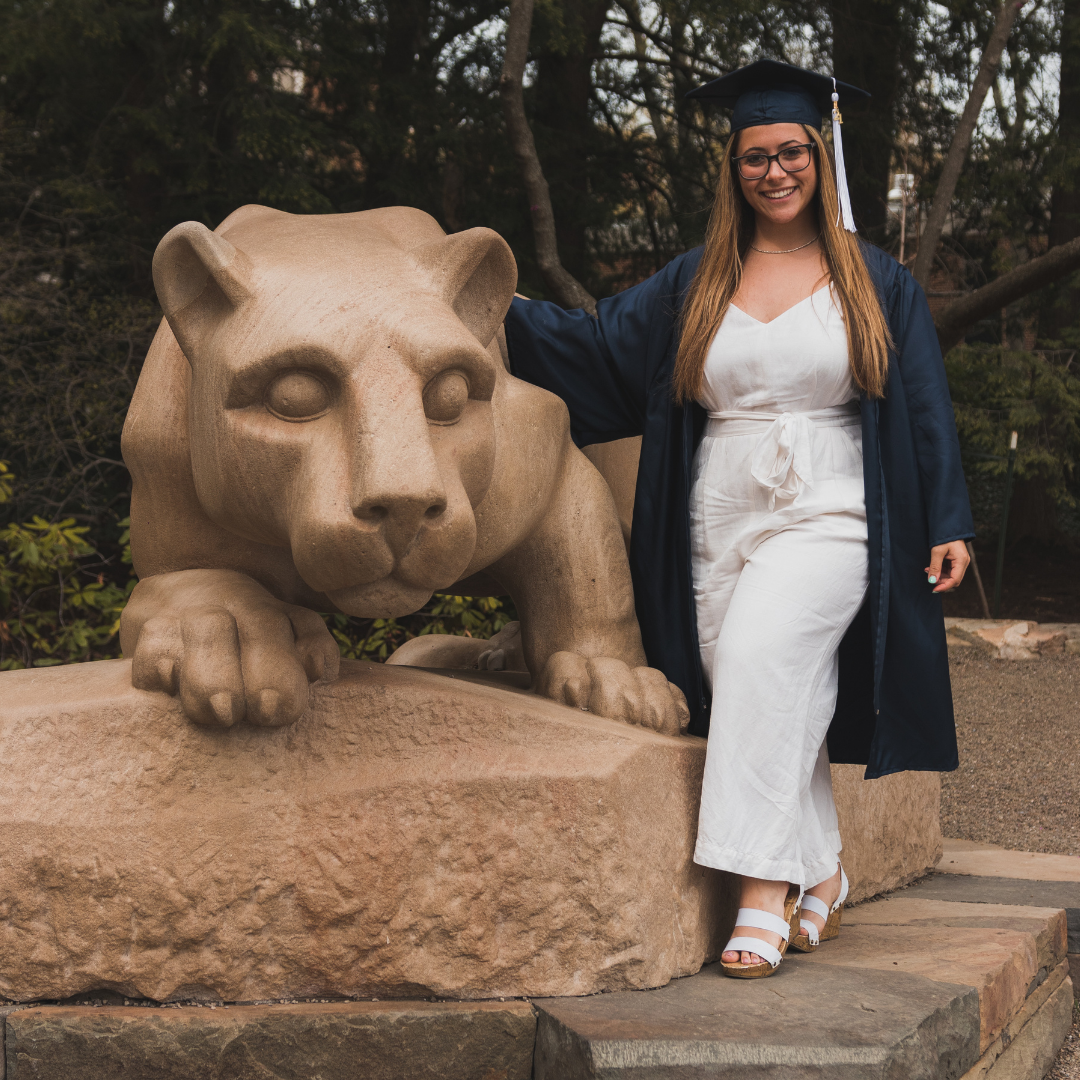 Amanda Hall (Alpha Theta)
Amanda is graduating from Pennsylvania State University with a degree in Telecommunications & Media Industries with a dual minor in communications and Italian. Amanda was offered her dream job of marketing associate with an amazing communication agency called MOSAIC based out of Maryland! She will be working remote for now, but she is excited to see where this path leads her.
OPhiA is my family, and I could not have done it without my amazing Big; Kris Benson, Little/glittle; Ally Brickwood, & Abby Tap. OPhiA provided me with a home (and an apartment; Lydia Yeatman, cait beck, Abby McCormick) that'll forget!! And much love for my internationals <3 Elise Wolfs. Thank you OPhiA for everything
Allyson Kittle (Alpha Alpha)
Allyson is receiving a Bachelor of Science in Psychological Sciences with an emphasis in Clinical and Health Psychology with minors in Biology and Health and Wellness Coaching from Northern Arizona University. Allyson applied to 5 graduate schools and got into all of them! She will be attending the University of Arizona this fall to begin a Master of Arts in Counseling with a School Counseling specialization. Allyson's favorite OPhiA memories are big/little reveal and being chapter President this last year.
OPhiA brought me some of my forever friends and I couldn't be more grateful!