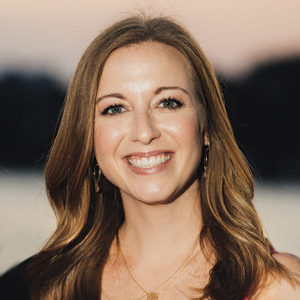 Alyssa Bernhardt (Alpha Zeta) will officially join Omega Phi Alpha's leadership as managing director on May 24, 2021, after serving as interim executive director following the departure of Jenn Schimmel Stanley at the end of February. 
This summer Omega Phi Alpha will transition to an entirely new Board of Directors and seek to regain its momentum following the Covid-19 pandemic. Ultimately, the Board determined that hiring Alyssa, a member of Omega Phi Alpha with deep experience at the national level, would be most beneficial to the organization.
In her role as managing director, Alyssa will coordinate the activities of the Operational Leadership Team and provide long-term support for Omega Phi Alpha. She will additionally focus on organizing effective daily operations, developing partnerships, and fostering opportunities for engagement for members.
"Our managing director role highlights the importance of building a cohesive, collaborative, effective operational leadership team," comments national president Jan Titsworth. "I am confident that Alyssa will bring that collaborative spirit to her role!"
Prior to stepping in as interim executive director earlier this year, Alyssa had been serving as vice president of lifetime membership on the Board of Directors. Alyssa also held national volunteer roles on the alumni membership team and as a traveling leadership consultant.
Outside of Omega Phi Alpha, Alyssa is a trained civil mediator and experienced Human Resources professional (PHR) with an M.A. in Conflict Management from Lipscomb University. She is the founder and CEO of Harmonious Resolutions, a conflict management and communications consulting company that works to eliminate the stigma associated with conflict. Through products like Mediator in a Box™ and Explore the Enneagram, Alyssa helps people develop a stronger sense of self and learn frameworks for communication that minimize conflict and improve relationships. Prior to forming Harmonious Resolutions, Alyssa worked in retail sales managing all aspects of daily store operations for over 8 years.
Beyond work, Alyssa is a committed community volunteer and advocate. Alyssa currently lives in Missoula, MT with her husband and two dogs.